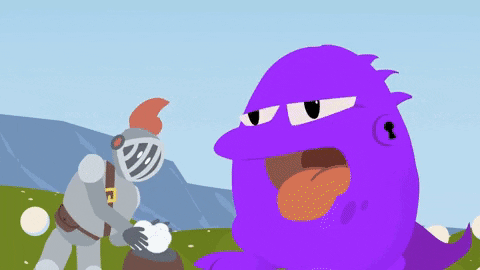 Spring has sprung for most of us and with it the beginning of the transformation from cold to warmer weather. We also seem to be a in a season of transition from fear of the unknown due to COVID-19 to one of greater trust and hope with the lifting of restrictions. A pep is back in our step as we make our way back to the public arena.
With it, came some exciting opportunities! Susie joined DFV friend and supporter, Elisabeth Rohm, on her weekly Instagram show Lunch with Lis. Susie also participated along with leading advocates for veterans and their families in The Respect Project's panel discussion on May 16th, also hosted by Elisabeth Rohm. (Stay tuned for that video soon; we will send it out for your viewing pleasure.) We also got some exciting news about our Adventure Castle animated short and one of our board members was published and lauded for their work!
We've definitely had some transformative moments this month. What has transformed your face into a smile in May?
Adventure Castle: Quarantine: Trapped in the Lab won four merit awards from the WRPN Women's International Film Festival! Our writer, voiceover actors, animators, and overall inspiring concept received nods, as well as the animated short itself!